When You Need a Walker Electrician, Champion Star Service is Here – 24/7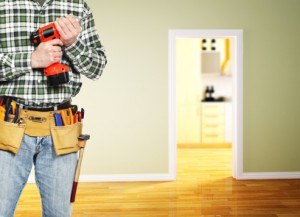 When you need a Walker electrician, Champion Star Service is available 24 hours a day, seven days a week to answer your call. Our electricians in the Walker, LA 70785 area provide our residential and commercial customers with speedy yet proficient services ranging from electrical repairs to electrical replacements – all backed by a solid guarantee that's good for an entire year.
Whether you need a Walker electrician to come and fix electrical work in your existing home or you need new electrical work in your new home, its important to find a skilled electrical contractor that you can trust, not only to come into your Walker area home, but to do electrical repairs and installations that will last. Electrical work that is not done right can become a nightmare later – not just in terms of costs to repair it, loss of time, and major frustrations, but safety, too. So make the right choice the first time around by calling the Walker electricians at Champion Star Service for all your electrical service needs.
The best choice in choosing Walker landscape lighting is low voltage electrical outlet lights. This will give you a constant and evenly distributed lighting effect every night without being concerned about the amount of direct sunlight that may or may not have charged your solar lighting choice.
Landscape lights should also be discretely placed into your landscape project. Try to add the your lighting in a way that the lights are not seen during the daylight hours and at night, the lights appear to come from hidden locations, to focus only on the landscape, and not in direct sight of your viewers eyes. Any source of direct lighting is distracting, by carefully choosing your lighting placement, can give you the rave reviews you are hoping for.
For more landscape lighting tips and tricks, call the Baton Rouge electrician that services all of the Walker, LA area: Champion Star Service.
If you are looking for a Walker electrician, please call us at 225-644-0400 or fill out our online request form.