Baton Rouge Electrical Inspections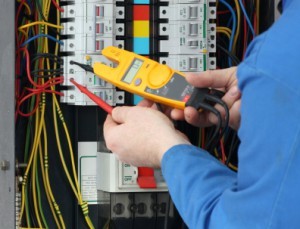 At Champion Star Service, we provide top quality Baton Rouge electrical inspections that are thorough and come with an honest evaluation. Our home inspectors will also provide you with reliable solutions regarding any electrical problems found during the inspection.
Your electrical safety is one of our highest priorities, and you can rest assured that our certified electrical inspection contractors will do a diligent job of assessing your home's electrical system. Whether you are planning to buy, build, sell or remodel a home in Baton Rouge, investing in home inspections just makes good sense.
How else will you understand the condition of your home's systems? Understanding your home's electrical components are critical when it comes to purchasing, repairing, and home maintenance decisions.
Why You Should Hire Champion Star Service to Perform Baton Rouge Electrical Inspections
The one system that is of greatest concern to Baton Rouge home buyers and homeowners is the electrical system. Very few home inspectors are qualified to make a complete detailed assessment of an electrical system. Our basic home inspection already includes an inspection of the electrical system that exceeds industry standards for home inspections.
Removal & Inspection a Select Number of Wiring Devices
We check the condition of the device
We check the wire feeding the device
We check for open grounds
We check for proper polarity
We check the integrity of the connections
We check to see whether it is properly wired
We check to make sure there are no existing need for electrical repairs
A representative number of devices will be checked. Typically, we check 10-15% of the devices but if we find problems in some of the devices, we increase the number of devices that we check so that we can better assess the likelihood that the problems exist in other areas.
Inspection of Electrical Panels
We check the integrity of the water meter bonding jumper; if present
We check for the presence of ground rods and the connections
We check for proper grounding of supplemental systems, such as telephones and cable television
We check critical areas for potential corrosion
We check the operation of all GFCI breakers
To learn more about our home inspection process, feel free to call your Baton Rouge electrician at Champion Star Service today. We'll be happy to answer any questions you have about our home inspections service, so call now!