Your St. Amant Electrician & Electrical Safety Expert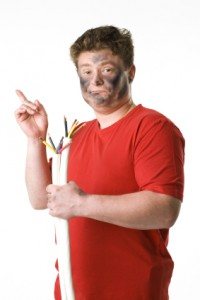 When it comes to ensuring the electrical safety of homes and businesses in St. Amant through quality electrical services, Champion Star Service is the local leading expert of choice. Our electrical contractors are licensed professionals who will do all your electrical work personally, guaranteeing superior quality results each and every time.
All the electrical materials we install for your St. Amant electrical project will be the finest that are available on the market, and typically are readily available in our well-stocked company vehicles. This saves you time and ensures minimal delays for project completion.
Since we charge by the job and not the hour, you can also rest assured that your project will be completed efficiently – no purposeful delays from our electricians like so many other shady companies, unfortunately, scam clients with! If you need electrical services in St. Amant, LA, give us a call today to speak with a professional electrical contractor about your project or problem.
Why Choose Champion Star Service As Your St. Amant Electrician
Reliable and qualified St. Amant electricians are becoming harder and harder to find, even with the internet readily available to produce search results. Actually, that's part of the problem.
Any contractor – whether licensed or not – can have a website. Any amateur, fly-by-night handyman can offer electrical services, such as electrical inspections.
So how do you weed out the "bad" results from the electricians you can actually trust to do a stellar job?
There are a few traits to watch out for when searching for a reliable electrician in. Typically,
a good electrical contractor will not only try to provide you with a competitive yet fair price, but they'll be able to back up their services with qualifications and guarantees, and Champion Star Service is that St. Amant company to trust.
Warning signs You Should NOT hire a particular "electrician":
pushy "sales" types that low-ball on bids just to get your business
no warranties or guarantees on work
not licensed
not insured
not bonded
NOT qualified
Another easy way to tell if you've chosen a good St. Amant electrician? They'll look the part.
Good electrical companies ensure their technicians are clean, courteous, and do a good job all the way around. So if the electrical contractor visiting your home looks messy and disorganized, then it's probably indicative of the type of work he or she does, too.
This isn't always the case – but wouldn't you feel more comfortable with an electrician that took pride in their appearance and the way they treat your business? Someone who takes pride in their work usually takes pride in their appearance, so it's a good rule of thumb to follow.
Don't take chances when it comes to the electrical work in your home or business. Call Champion – our name says it all.
Surge Protection For Safer Businesses In St. Amant
Champion Star Service is dedicated to ensuring the safety and reliability of businesses in St. Amant through our comprehensive surge protection solutions. We understand that power surges can have detrimental effects on businesses, leading to equipment damage, data loss, and costly downtime. That's why we offer top-of-the-line surge protection systems designed to safeguard St. Amant businesses from voltage fluctuations and electrical surges.
Our experienced electricians will assess your business's unique electrical needs and recommend the most effective surge protection measures. We install surge protectors at critical points in your electrical system, diverting excessive voltage away from your valuable equipment and sensitive electronics. With our surge protection solutions in place, St. Amant businesses can operate with peace of mind, knowing that their investments are protected. By preventing damage caused by power surges, we help businesses maintain uninterrupted operations, minimize costly repairs, and ensure the safety of employees and customers.
Trust Champion Star Service to provide reliable surge protection for a safer and more secure business environment in St. Amant.
St. Amant Chooses Us For EV Chargers And More
Champion Star Service is the trusted choice for electric vehicle charging solutions and a wide range of electrical services in St. Amant. As the demand for EVs continues to grow, we are proud to offer high-quality EV chargers that cater to the needs of St. Amant residents and businesses.
Our EV chargers are designed with advanced technology to deliver fast and efficient charging for electric vehicles of various models. Whether you need a quick top-up or a full charge, our chargers provide reliable power to keep you on the move. With our user-friendly interface and durable construction, charging your EV in St. Amant has never been easier.
In addition to EV chargers, we offer a comprehensive range of electrical services, including installations, repairs, and maintenance. Our team of skilled electricians is committed to delivering exceptional service and ensuring the safety and efficiency of your electrical systems. St. Amant residents and businesses choose Champion Star Service for our reliable EV chargers, expert electrical solutions, and unmatched customer support. Experience our dedication to quality and reliability for all your electrical needs in St. Amant.
If you are looking for a St. Amant electrician then please call 225-644-0400 or complete our our Online Request Form