Your Baton Rouge Surge Protection Contractor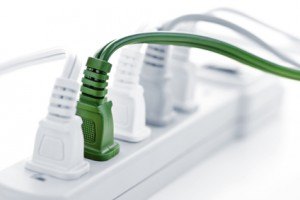 Champion Star Service is the source for surge protection in Baton Rouge. We're not just talking power strips here – we're talking about complete Baton Rouge surge protection for your whole house.
Our Baton Rouge electricians install whole house surge protection systems of the highest quality, ensuring your home is fully equipped with solid lightning protection and will be safe from sudden spikes in power that may strike your Baton Rouge area home.
This can potentially save you thousands of dollars in electrical repairs as well as prevent the need to replace expensive electrical appliances such as heating and air conditioning units, water heaters, stoves, refrigerators, and more. So call Champion Star Service, your Baton Rouge surge protection expert, today to learn more about the surge protection systems we supply and how much it would cost to safeguard your home from sudden power surges and lightning strikes.
Why You Need to Invest in Baton Rouge Surge Protection
What's the big deal, you may find yourself asking, and why should you pay to have a surge protector installed for your whole house? Well, the "big deal" could be thousands of dollars in electrical repairs or replacements for fried electronics and appliances should you go on without proper surge protection in Baton Rouge. As for why you should pay to have a whole house surge protection system installed by the Baton Rouge electricians at Champion Star Service, we'll get into that after we explain more about power surges and how they enter into your home.
Reliable Lightning Protection for your Home in Baton Rouge
Power surges can come from a variety of sources. Most commonly power spikes that cause electrical systems to "flicker" or go out completely are caused by lightning. If lightning strikes your area's power supply, you will mostly likely experience a power outage. Whether that results in a quick episode of the lights and electronics going dead or a permanent issue with your home's electrical equipment usually depends on proper Baton Rouge surge protection or a good stroke of luck. (Personally, we'd rather not rely on luck to keep us from losing a lot of money and valuable appliances, especially with out finicky the weather can be around Baton Rouge!)