Donaldsonville Electrician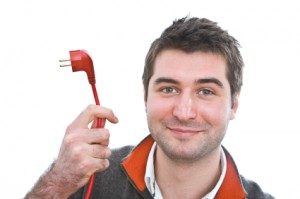 When it comes to electrical repairs in Donaldsonville, LA, Champion Star Service is the electrical company more homeowners and businesses trust to get the job done above any other electrician in the area. Why? Because Champion is a reliable, licensed Donaldsonville electrician with a solid reputation for providing high-quality electrical work, the best products available on the market, and true customer service – not to mention up-front pricing on all our electrical services! All of this coupled with our guarantees and speedy service make it easy to see why we are the preferred local electrician for homeowners and businesses in the area.
Champion Star Service – Donaldsonville Electrical Repairs
When it comes to electrical repairs in Donaldsonville, Champion Star Service is the electrical company homeowners and businesses choose. We are known for our high-quality work and reliable electrical repair solutions.
Not to mention we are keenly aware of what's going on with electrical systems and always promote electrical safety in each and every situation. It's important to keep an eye on the condition of your electrical system, whether you are at home or at work.
Seemingly small problems like flickering lights or electrical outlets that stop working could be early warning signs for more serious electrical problems. If you notice a problem with your electrical system, please don't hesitate to call our Donaldsonville electricians to request electrical repairs, no matter how small the issue may seem.
When you call Champion Star Service to request Donaldsonville electrical repairs, you can rest assured that our experienced electrical contractors will analyze the issue and provide you with a diagnosis as well as reliable solutions for fixing the situation. Our electricians will also provide you with up-front pricing on any necessary repairs, so you can see what exactly you are dealing with and if it is something that fits into your budget.
Did we mention you pay by the job, not the hour? This is another one of the many reasons people searching for Donaldsonville electrical repairs choose Champion for service.
Whether you've experienced personally or not, you've probably heard of electrical contractors and other on-call service technicians in the area that "twiddle their thumbs", so to speak, when it comes to providing repair service in order to jack up the final price. With the way we charge for electrical repairs, you never have to worry about slow electricians that are wasting your time!
Our pros do their work thoroughly and efficiently, and are able to treat all our customers with the same great service because there's not fluctuating prices to be concerned with. So whether you have a small electrical problem or a massive electrical repair emergency, you can rely on us for quality electrical repairs done efficiently and correctly at a cost you'll be privy to before any work begins.