Your Baton Rouge Home Automation Expert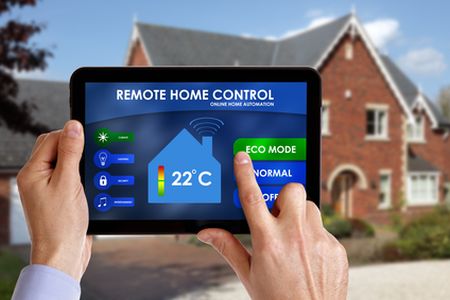 More and more wise Baton Rouge homeowners are making the smart choice to implement home automation into their household. There are so many reasons why this is a good idea and the team here at Champion Star Service wants to be able to help you better understand why you need it in your home.
Simply put, home automation is the ability to control a number of different components in your household, with the touch of a single button. Control your lights, ceiling fans, thermostat and even window treatments remotely, with an app on your phone, from anywhere in the world.
Benefits of Home Automation
Baton Rouge homeowners who already have home automation will tell you they don't know how they ever got along without it. So don't make the mistake of waiting too long – add it to your house today!
Above all else, this makes using certain features of your home that much easier. Whether you want to turn off the downstairs lights from your upstairs bedroom or from the beach during your vacation, all with the touch of a button. This is the ultimate way to make controlling your lights, blinds and thermostat more convenient than ever.
This also makes your home more energy-efficient. Being able to make adjustments to features like the lights and thermostat, enable you to better control them throughout the day and night. Having a more energy-efficient household means lower utility costs but it also means that your home will be more Eco-friendly.
It is also a good way to keep your home safe. Controlling lights and blinds gives the appearance that someone is home, even if the house is vacant. This reduces the likelihood of criminal activity, such as a break-in.
We want to be your electrical contractor of choice! Give us a call today for your home automation questions and service.
If you are looking for a Baton Rouge residential electrician for Home Automation then please call 225-644-0400 or complete our online request form.