Welcome to Champion Star Service: Your Gonzales Electrician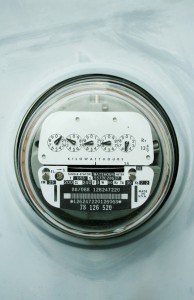 For many, many years, Champion Star Service has been a state licensed Gonzalez electrician with a passion for providing residential and commercial clients in the area with top quality electrical services. We have a solid reputation for quality workmanship and competitive pricing, as well as high customer satisfaction ratings.
If you need electrical repairs, upgrades, maintenance, or installation service in Gonzales, Champion Star Service is the licensed electrical contractor you can trust to get the job done correctly, safely, and with quality results. Call us today and receive the highest quality of workmanship for all of your electrical contractor services!
Why Choose Champion Star Service as Your Electrical Company in Gonzales, LA
Our Gonzales electrical contractors have the ability to quickly diagnose and repair electrical problems with proficiency. Our electricians will answer all questions and concerns fully, ensuring the client knows their options and what's going on with their electrical system before moving forward. Champion Star Service also has a convenient Up-front Pricing Guide to let our clients know the cost of any electrical service before work begins.
There are no surprises, and we charge by the job – not the hour, like so many other electrical contractors in the area do! So you can have peace of mind knowing that the work completed by our pros is stellar, efficient, and affordable.
At Champion Star Service we understand that electrical problems can occur at any time. These issues are limited to a typical workday schedule of 8am-5pm. So neither is our Gonzales electrical repairs team. We want to be there for our clients whenever they need electrical repairs in Gonzales, LA. That's why we offer fast, reliable 24 hour emergency service.
Whenever you need a reliable, professional electrician for your electrical repairs, you can rely on our team to deliver. Don't settle for anything less than the best.
Gonzales Generators: a Reliable Emergency Power Supply for Your Home
A generator can give power to a great deal of the amenities that you are used to having on a daily basis in your Gonzales home or business. Depending on the size of the generator and fuel it used to operate, a generator can keep the lights, heating system, air conditioning system, and many other electrical appliances in your home or business operating in the event of a power outage in Gonzales, LA.
Gonzales generators can keep you and your family safe during a electrical outage, making sure that you have access to a comfortable indoor climate and other necessities that rely on electricity during severe weather. Investing in one of these machines is not only a convenience, but a safety precaution. Take for example if you have family members that depend on electrical devices for their health, such as some breathing machines. Or, if it is a hot and humid summer day in Gonzales, LA, the last thing you want the elderly and infants in your home to suffer through. So it makes good sense to invest in Gonzales generators, whether for work or for home.
Latest Projects