Champion Star Service is the #1 East Baton Rouge Parish Electrician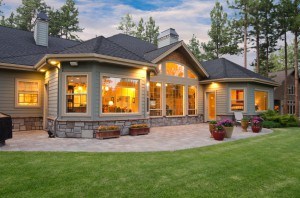 Living in East Baton Rouge Parish is beautiful! But when your home or business suffers from electrical problems, it can make even the most beautiful of places seem not so great.
That's where Champion Star Service comes into the picture and can take care of annoyances, such as faulty outlets and blown fuses for you quickly so you can restore your faith in this beautiful place we live. All it takes is one phone call to be connected with a reliable and licensed East Baton Rouge Parish from our company, willing and ready to take care of all your electrical contractor service needs at a moments notice.
Quality Electrical Services in East Baton Rouge Parish, LA
Champion Star Service is the company you can trust for first-class electrical services in East Baton Rouge Parish, LA. Our electrical contractors provide a wide range of repair and installation services, and they also perform electrical upgrades and inspections with the type of proficiency you'd expect from true experts in the electrical industry.
Our electrical contractors will do your job quickly and efficiently. Whether you are a homeowner looking to upgrade your home's electrical panel or a commercial property owner investing in a new construction project, our team is equipped and qualified to handle all your electrical service needs.
Licensed, insured, locally owned and operated, Champion is the local electrician you can rely on – 24/7 – to take care of your electrical service requests, residential and commercial.
East Baton Rouge Parish Landscape Lighting Specialists
Quality East Baton Rouge Parish landscape lighting — Showcase your local area home in the best light. Building a visually beautiful home is hard work.
One way to enhance your property is to light it up with landscape lighting. This is an instant beautification process that can really boost your home's curb appeal – and safety – at night.
Landscape lighting can easily improve the look of your East Baton Rouge Parish area home in the evening and night by utilizing special lighting techniques. From downlighting to pathlighting, with the right combination of light fixtures and effects, a landscape lighting contractor can help you turn your home from okay to stellar in one simple project!
Landscape Lighting Tips: Highlight Architectural Features
Architectural lighting effects in East Baton Rouge Parish are one way many local electricians help homeowners not only improve the look of their property, but contribute to home security measures. With the right lighting – it doesn't have to be security lights – you can effectively prevent criminal activity from taking place on or near your property.
Better lit areas of the East Baton Rouge Parish area have been shown to report fewer incidents of criminal activity than those without good landscape lighting. So this is also a good investment for your home's security! Not to mention safety.