Baton Rouge Outlets and Switches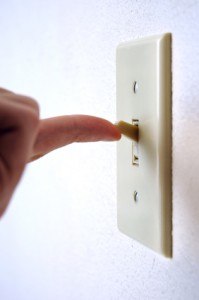 Need installation, troubleshooting, or repairs for electrical outlets and switches in Baton Rouge? Call Champion Star Service for quality service! We can take care of all your Baton Rouge outlets and switches, whether you need new ones installed or old ones repaired.
Our professional Baton Rouge electrical contractors can come to your home and diagnosis any problem you may be having with your electrical outlets and switches. Our trucks are fully stocked to ensure that we have the right tools and materials to not only ensure the best service for your home, but the speediest service.
You won't have to worry about our technicians delaying the process and giving you the "run-around" for parts and such. Many Baton Rouge electricians do this in order to jack up the price of their services because of how "long" it takes them to complete the job.
Well, at Champion Star Service we charge by the job, not the hour. So you can rest assured that you get a flat rate and that our Baton Rouge electricians will do the work efficiently.
Repairing & Installing all Types of Baton Rouge Outlets & Switches
Our Baton Rouge electricians are known for their quality workmanship and excellent customer service skills. You can count on our team to keep a clean working environment, too, taking all trash with them at the end of each day.
To further protect our customers and ensure satisfaction with our Baton Rouge electrical company, we offer a 100% Guarantee on all our services. So if you hire us to take care of your outlets and switches, you can rest assured that we will guarantee any work completed by our electricians for up to one year.
So should the same issue pop up with your electrical outlets and switches within a year of us completed service for you, our Baton Rouge electricians will be back out to make it right – FOR FREE.
100% Guaranteed Service. You can't go wrong with Champion Star Service taking care of your Baton Rouge outlets and switches! So give us a call today at 225-644-0400.