Your Reliable Galvez Electrician – Champion Star Service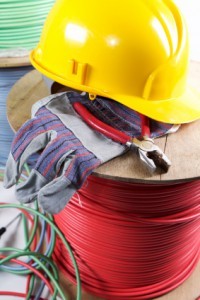 If you are looking for a reliable Galvez electrician today, you are in luck! You have certainly come to the right place, since Champion Star Service is the #1 Electrician in Galvez, LA.
With our many years of experience in residential and commercial electrical service, our team of licensed and insured electricians can confidently help you with any electrical repairs or installations you need.
Our crew of electrical contractors will ensure your electrical installation, upgrade, or emergency electrical repair request is completed smoothly, efficiently, and with superior quality results and first class customer service.
Champion has an excellent safety record, and we retain long-time employees by maintaining an atmosphere of mutual respect and cooperation. You can rely on us for the best electrical contractors and electrical services in Galvez, LA – and beyond.
Proving What Champion Electrical Service Looks Like
At Champion Star Service, we have adopted an Up-Front Pricing policy. That means that our Galvez electricians will always let you know exactly what you'll pay ahead of time, before we do the work, so that there are no unpleasant surprises.
We charge for electrical services by the job unlike many other local electricians, who charge by the hour. This saves our customers from potential unethical practices such as "delays" for parts or poor quality workmanship; we promise you always get a clear price and quality results!
So whether you contact us to schedule electrical repairs, panel upgrades, or to learn more about our home inspections or one of our other residential or commercial electrical services, you can have peace of mind knowing you'll get the same great service at the same great price every time, with a solid guarantee on all work provided by our Galvez electricians.
Buying, Selling or Remodeling? Get Home Inspections from Champion Star Service, the Certified Galvez Electrician
You know that when buying a Galvez area home, a property inspection is vital. But what about an electrical inspection?
According to the Electrical Safety Foundation International, a separate and comprehensive electrical inspection is necessary in many Galvez area home purchases. The Foundation is a nonprofit organization that promotes electrical safety.
They recommend that any Galvez home that is over 40 years old, has had major renovation or major appliances added over 10 years ago or is changing owners receive an electrical inspection.
Your standard Galvez home inspection will inspect the property for structural defects, as well as plumbing, electrical and mechanical problems. You should always have a property inspected before closing. It saves you from discovering costly surprises after your name is on the deed.
But keep in mind that the property inspection is a surface inspection. Light switches will be flipped. Wiring in the attic will be looked at. But you should have someone look a little bit further.