Your Sorrento Electrician: Champion Star Service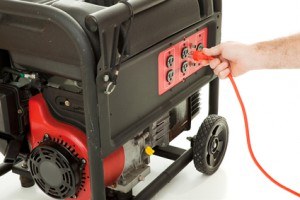 Champion Star Service is a Sorrento electrician providing a variety of residential and commercial electrical services for local clients. From electrical repairs and upgrades to installing home generators and rewiring homes, our electrical contractors do it all, and do it well.
If you need electrical service in Sorrento, LA, we hope you'll call us, like so many other homeowners and businesses in the area have in the past. We'd love to provide you with high-quality work, solid guarantees, and some of the best pricing in the area for electrical contractor services.
Our electricians are standing by ready to take care of your electrical repair and emergency service needs 24 hours a day, so don't hesitate to give us a call! Experience the Champion difference today, and let our electricians show you what true customer service is!
Why You Should Hire a Licensed Electrician for All Your Electrical Services in Sorrento, LA
Whenever you need an electrical repair, installation or upgrade made in your home in the Sorrento area, you need to call a licensed electrician to request service. This is for your safety as well as the integrity of your home.
Licensed electricians have been through extensive training to specialize in the wiring and repair of electrical systems. They understand local building codes and follow electrical code standards stringently.
This ensures you get quality results and keep the electrical safety of your home intact.
While many homeowners will rarely require the services of a professionally licensed electrician, when you do need an electrical contractor's help, it is important to choose the RIGHT one.
It's not just about finding a Sorrento electrician you can afford. It's also not about finding someone friendly or that you like and feel comfortable with, though that should be a determining factor during the process. More importantly, you should hire a licensed and experienced professional.
For home use, Sorrento electricians are typically needed to re-wire or repair existing systems. They are also needed for construction, including additions and remodels, to place the electrical outlets and lighting for local area homes.
So before deciding on an electrician for your electrical service needs, determine the scope of work you need done for your project. Be as detailed as possible.
Minor repair work can often be completed by an electrician who is less expensive and may not have a lot of experience. However, for major repairs, remodels, and new construction, it is imperative to get a skilled electrical contractor with experience completing this type of work for homeowners like you.
Improper wiring can be very dangerous and can lead to electrical fires, putting everyone at risk.Whatever route you choose, be sure the electrician is licensed and carries valid insurance.
Verify that both are active giving the "ok" to start on your electrical services. If an electrician can not provide you with both, do not hire them. You will be putting yourself, your investment, your family, and your home at risk.
Choose the Sorrento electrician you find to have the best combination of price and experience, and with whom you felt most comfortable. It may seem like a daunting process, but you can do it. You'll be happy to did more than open the phone book at pick an electrical contractor at random, that's for sure!