Are You Looking for a Sunshine Electrician Today?
When you need a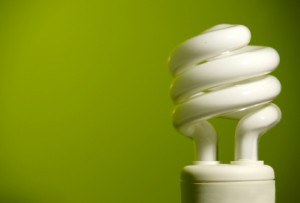 Sunshine electrician, Champion Star Service is just a phone call away!
Our Sunshine electricians are available 24/7 to tackle your electrical problems.
All you have to do is call us at 225-644-0400 for speedy electrical service in the Sunshine, LA 70780 area.
Call Champion Star Service today to schedule electrical repairs, installation, upgrade or inspection services. Both residential and commercial! We do it all.
Champion Star Service – Electrical Contractor in Sunshine, LA
Champion Star Service – your reliable, local electrical contractor in Sunshine, LA ZIP. We provide both residential electrical services and commercial electrician work. Whatever you need an electrical contractor for in Sunshine, LA Champion Star Service is qualified to take on your project.
Having a Sunshine electrical contractor handy is always a good idea, for both homeowners and businesses in the Sunshine, LA area. You should start today making investments in your electrical safety and the well-being of your electrical system by scheduling maintenance work and a routine electrical inspection with our Sunshine electrical contractors at Champion Star Service. This will give you a clear picture of what's currently going on with your electrical system and what improvements, if any, need to be made to keep your Sunshine property safe and sound electrically.
Champion Star Service takes electrical safety very seriously. Our Sunshine electrical contractors go through extensive training to get where they are today, and follow strict electrical code standards on each and every project for our Sunshine clients. We never take risks with your safety! You can count on our talented team of professional Sunshine electricians to diligently work toward making your home or businesses as good as it possibly can be in terms of electrical safety – as long as you let us.
Our services are fairly priced because we charge by the job, not the hour. So you are sure to save money when you choose Champion Star Service for your Sunshine electrical service needs. However, we know there are some "low-ballers" out there that try to pass themselves off as qualified Sunshine electricians. If you choose to go with one of these "contractors" PLEASE verify they are licensed and insured. We certainly want your business, but we really also want you to be safe. There have been too many fires in Sunshine caused by electrical malfunctions that could have been prevented if the electrical work hadn't been so shoddy, or the electrical system had been properly maintained. Untrained, unlicensed contractors will usually try to get by with as little as possible, which can HURT YOU. Not to mention, they may even try to delay the project or hit you with surprises fees and additional costs once all is said and done. And if they are scam artists and uninsured … well, you could find yourself paying for injuries or other problems that come up during the project.
Protect yourself and your property. Call Champion Star Service! Put your trust in the expertise of our Sunshine electricians, and rest assured we will do right by you. You'll even know the cost of your electrical service request BEFORE our Sunshine electricians get started on the actual work. With our upfront pricing guide, it's easy to budget for electrical services from Champion Star Service! No surprise fees, just upfront pricing and solid guarantees.
Electrical repairs in Sunshine should always be taken care of by licensed and trained electricians. Licensed Sunshine electricians are trained and experience, meaning they can cover a variety of aspects of your Sunshine property's electrical system.
To save money on Sunshine electrical repairs, consider investing in regular electrical inspections. By keeping a close eye on the electrical wiring in your Sunshine house, the performance of different appliances, and the overall operation of the electrical system, you can easily cut costs by keeping your property in tip-top shape! It's much easier to fix problems with electrical systems before they get to the point of needing expensive emergency electrical repairs. So let Champion Star Service, your local Baton Rouge electrician, provide you with home inspections, and help you address electrical problems right away, before they get worse and hurt your budget.
As a preventative measure, electrical inspections by our Sunshine electricians are one of the wisest ways to avoid the more gruesome, and undoubtedly more costly, electrical repairs.
If you are looking for a Sunshine electrician, please call us at 225-644-0400 or fill out our online request form.