Port Vincent Electrician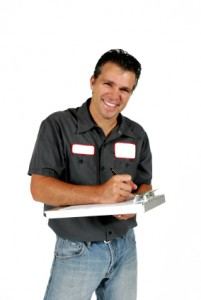 When your search is for a reliable, affordable electrician in Port Vincent, LA 70726, we hope you'll turn up with Champion Star Service as your number one choice. Many other homeowners in the area call us their Port Vincent electrician of choice, and we think you will, too, once you get to know Champion Star Service!
Port Vincent electricians are few and far between when you are looking for a licensed, insured, and reliable contractor that provide high quality work – at affordable pricing. But at Champion Star Service we aim to make it easy for people in Port Vincent to get exactly what they need, no surprises. Just quality work backed by a 100% guarantee from licensed, insured, qualified Port Vincent electricians that have the training and tools to get things done efficeintly. We won't waste your time. We won't charge you surprise fees. We'll give you an up-front price for your electrical service request, and we'll get it done on time. That's the Champion Star Service way, and it's earned us many satisfied customers in Port Vincent, LA.
Won't you consider being one of them? Call us at 225-644-0400 today to schedule service with our electricians in Port Vincent, LA.
Champion Star Service – Electrical Contractor in Port Vincent, LA
Our Port Vincent electrical contractors can help you with all your electrical service needs – and provide you with some solid advice for boosting your home or business's electrical safety and aesthetics.
One such solution is to have Ground Fault Circuit Interrupters installed, especially if you live in an older home that didn't come equipped with these electrical safety devices. The GFCI is a safety device that prevents electric shock. It's a circuit breaker that kicks in when it detects that the electrical current is not flowing the way it should. The electrical outlet has neutral, hot and ground wiring. When you plug something into the outlet, the electricity flows from hot to neutral. When the electrical flow does not follow the path is should, the Port Vincent GFCI detects the problem and quickly cuts off the power. It cuts it off so fast, you are not in danger of being shocked.
To learn more about GFCIs, electrical repairs, and electrical safety measures you can take for your home or business, call the Baton Rouge electrician that does it all: Champion Star Service!