The Finest Plaquemine Electrician for Your Needs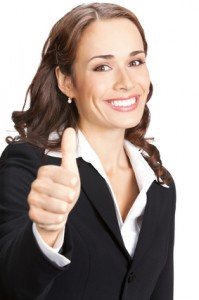 Licensed, locally owned and operated, Champion Star Service is an established Plaquemine electrician with the skills, qualifications, and workforce to provide residential and commercial property owners in Plaquemine, LA with speedy 24 hour electrical service. Whether you are having an electrical repairs issue or making improvements to your property, our team of Plaquemine electricians can easily provide you with top quality electrical services to suit your needs and budget.
Champion Star Service offers:
Pay-by-the-Job, Upfront Pricing
Electrical Repairs
Electrical Installation
Electrical Remodeling
Electrical Upgrades
Residential Electrical Services
Commercial Electrical Services
Customer Satisfaction
100% Guarantee on All Work
Call Champion Star Service at 225-644-0400 to learn more about what our electrical company is all about. Champion Star Service is the electrician in Plaquemine, LA 70764 homeowners and businesses trust for electrical repairs and installations. See why – call our electrical service specialists today to find out what work we can do for you. Champion Star Service looks forward to working with you!
Champion Star Service – Electrical Contractor in Plaquemine, LA
Champion Star Service is the electrical contractor in Plaquemine, LA 70764 you can rely on for top quality electrical repairs and maintenance. Let us help you keep your home or business in top electrical shape and secure your investment, your safety, and your peace of mind with our quality electrical services.
And when you have an electrical emergency, you can count on Champion Star Service to take care of the repairs quickly and thoroughly. Just give us a call to schedule for speedy electrical repairs in Plaquemine, LA with truly qualified electricians. If it looks like your electrical problems are getting worse, don't put off scheduling service. Call our Plaquemine electricians today to schedule for electrical repairs. Champion Star Service is, after all, available 24/7 for electrical service.
Our trained Plaquemine electrical contractors are professionals, capable of handling damages to electrical wiring, problems involving switches and fuses, among others issues that may arise with your home or commercial electrical system. Don't tamper with these items yourself and wind up in the hospital because of electrocution. Let our professional Plaquemine electricians take care of it for you, safely and efficiently.
Want to avoid having to call us for electrical repairs? Invest in our electrical maintenance services such as routine home inspections. Keeping an eye on your electrical system can do wonders for safeguarding your budget from electrical repair costs.
Of course, aside from maintenance, our Plaquemine electrical contractors can also assist you with equipping new homes and commercial construction projects with electricity. Whenever you need to have electrical wiring, interior or landscape lighting installed, or setup entire electrical systems, Champion Star Service is here to help. Our team of Plaquemine electrical contractors will make certain your electrical components and appliances are set up correctly, according to local building code requirements and following strict electrical code standards for your safety and guaranteed quality. You can count on us to get your electrical system up and running smoothly in no time.
Plaquemine Landscape Lighting
With today's Plaquemine real estate market being in a decline and many people desperate to sell their homes, adding curb appeal to your house can make the difference between selling the home within the first 30 days or it being on the market for an extended period of time. Experts agree that adding beautiful landscape elements to your home will add curb appeal. One of those landscape elements that should be included in the budget for your Plaquemine property is landscape lighting.
Plaquemine landscape lighting will also help to make these parts of your property more inviting to your guests. In addition, lighting the outside of you property can act as a good deterrent to intruders. It can be a means of making your home more secure.
Attractive, secure, and ready to sell. If that's what you want for your home in the Plaquemine, LA 70764 area, call Champion Star Service's landscape lighting contractors today to learn more about our electrical installation services. As a professional and established Baton Rouge electrician, Champion Star Service can also assist you with other home improvement projects through our electrical remodeling services. Call our electricians in Plaquemine, LA 70764 today to learn more!