Livingston Parish Electrician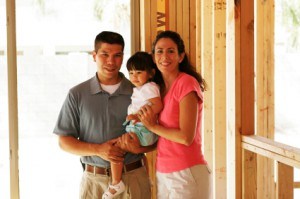 There are some corrections and fixes that an average homeowner and self proclaimed "handyman" in Livingston Parish can certainly take care of with little to no risk. However, it is very important to remember that electricity, in any volume, is very dangerous. Always leave the electrical repairs and installations your home needs to a qualified Livingston Parish electrician.
Sometimes it shows more sound judgment to get a licensed electrician in Livingston Parish, LA  to do the job in the first place. Livingston Parish electricians like in your area like Champion Star Service are invaluable resources, because they understand the electrical codes and the environmental impacts in a specific area. Don't take electrical repairs and installations lightly. Call the licensed, insured, and expert Livingston Parish electricians at Champion Star Service today for all your electrical service needs. We'll get the job done safely and quickly at an affordable price so you can rest assured the work was done right. Not just that, but we'll get it done correctly the first time – or we'll fix it for free! That's Champion Star Service's 100% guarantee to our residential and commercial clients in the Livingston Parish, LA area.
To learn more about our guarantee on all work completed by our Livingston Parish electricians and how you can save big time by choosing Champion Star Service, call our electrical company any time at 225-644-0400. We'll be happy to answer your questions.
Champion Star Service – Electrical Contractor in Livingston Parish, LA
We know it's easy to find a Livingston Parish electrician just by typing a few words into your internet browser. Or even just opening the phone book. But how do you find the right electrician in Livingston Parish for your electrical service needs? Or better yet – how do you find a Livingston Parish electrician you can afford AND trust?
Well, with Champion Star Service around, it's actually pretty easy. We are licensed, insured, and guarantee all our work. Plus, we're a locally owned and operated electrical company. So you can rely on our Livingston Parish electricians for not only a job well done, but friendly, first class service. Because you are our neighbors, after all, and we care about doing right by the Livingston Parish community.
Want to put us to the test? Follow this frequently shared tips from various blogs and online sources detailing how you can find the right electrician in Livingston Parish for your electrical service needs! Then see if Champion Star Service matching up to the standard you are looking for. We're pretty sure you'll be happy with the results.
Tips for Finding a Livingston Parish Electrician
Here are some tips for choosing the right Livingston Parish electrical contractor for your needs.
Always choose someone with a reputable background
Find a certified / licensed Livingston Parish electrical contractor
Look for an electrical contractor in Livingston Parish that is insured
Verify all certifications, licenses, and insurance details
See if they offer any guarantees or warranties for labor, parts, etc.
Find out how they charge for service (by the job or by the hour) and what their estimate is for your electrical services in Livingston Parish, LA
Choose someone who is qualified to do your electrical services – do not hire a strictly residential electrician for commercial electrical installations, for example. Make sure the Livingston Parish electrician has experience in the electrical services you need.
Find an electrician in Livingston Parish, LA that is up to date on electrical code standards, practices and technology.
Livingston Parish Generators: Portable Generators & More from Champion Star Service
Champion Star Service provides a full range of electrical services, including the installation and repair of home generators in the Livingston Parish area. If your portable generator is generating less power and emitting more carbon monoxide, you should seriously consider switching over to a Livingston Parish standby generator. This is a permanent solution which will take care of your energy requirements irrespective of whether you are sure of steady power supply or not. And you know how finicky things can be with the power here in Livingston Parish, LA.
Standby generators do not require heavy maintenance like portable generators. These Livingston Parish generators will be connected to your electrical system and will automatically take over every time voltage falls below acceptable levels. As voltage increases, the generator will automatically withdraw and let your power utility take over. Call Champion Star Service, your Baton Rouge electrician, to learn more.