Welcome to Champion Star Service: Your Iberville Parish Electrician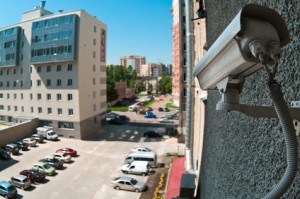 Champion Star Service is an Iberville Parish Electrician specializing in both residential electrical services and new construction electrical installations for commercial buildings in the Iberville Parish area. With years of experience serving as a locally owned and operated Baton Rouge electrical company, Champion Star Service is the name more people in Iberville Parish know for electrical services than just about any other. We have a reputation for providing Iberville Parish homeowners and businesses with quality service – not just in the way we present ourselves and treat our customers, but in the dedication we show when doing electrical work.
Our Iberville Parish electricians are passionate about providing electrical services to people within our community. So if you ever need electrical repairs, no matter what time of day or night or week you find yourself needing them, you can rely on the Iberville Parish electricians at Champion Star Service to be available to help you. Champion Star Service offers 24 Hour Service, after all, so you can always count on our electricians in Iberville Parish, LA to answer your call. And provide speedy service!
Being license and insured just makes Champion Star Service that much more of a "good decision" when you're looking for Iberville Parish electricians. Don't make the mistake of hiring an untrained handyman. Call the experts at Champion Star Service and get quality service at fair pricing from professional Iberville Parish electricians. You can't go wrong with Champion Star Service.
Really. We guarantee our work 100%. So you're safe with  us, no matter what happens.
Iberville Parish Electrical Contractors for Home & Business
Looking to upgrade your security? Whether you are a homeowner or a business owner, Champion Star Service's talented team of professional Iberville Parish electrical contractors can help you beef up your property's security. We do this through security lighting, landscape lighting, and various electrical security systems.
Worried your property isn't as safe as it could be? We all know what kind of crime goes on in the Iberville Parish area. Don't let your home or business be the next one featured in the local news. Studies have shown that just buy adding proper security lighting to the exterior of a building dramatically reduces criminal activity. Vandals don't tend to operate in well lit areas, so by letting Champion Star Service manage your landscape lighting design, you can easily and effectively boost the security of your property.
Call our Iberville Parish electrical contractors today to learn more about the electrical installations and upgrades we can make to your home or business to further protect you from criminal activity in the Iberville Parish, LA area. You don't have to be left in the dark on this subject. Our electrical contractors in Iberville Parish, LA will gladly answer all your questions and provide you with an upfront pricing guide so you can make the choice that's right for your property.
Saving Money on Home Improvement: Leave the Electrical Work to Our Iberville Parish Electricians
Selecting the right Iberville Parish electrical contractor isn't as easy as picking someone out of the Yellow Pages. The ramifications of hiring the wrong contractor can be financially disastrous and even dangerous.
Electrical wiring is complicated and potentially life-threatening if installed incorrectly. Don't attempt any installation of electrical equipment yourself unless you are sure you have received the proper training and education for it. This is one area of Iberville Parish households and office management you can't afford to be frugal about. If you aren't sure how to do it, always hire a qualified Iberville Parish electrician who is. If you want to save money by taking on DIY projects, stick to wallpapering. Not electrical repairs or installations.
Call Champion Star Service to take care of all your electrical repairs, installations, and remodeling work quickly and correctly. Champion Star Service is a licensed Iberville Parish electrical contractor with the skills, tools, and experience necessary to perform all residential and commercial electrical services. Whatever electrical service in Iberville Parish, LA you need – whether you are in White Castle, St. Gabriel, Rosedale, Plaquemine, Maringouin, or Grosse Tete – Champion Star Service is here to help.
Contact our Iberville Parish electrical contractors at 225-644-0400 for upfront pricing on your project or to learn more about the services Champion Star Service provides to homeowners and businesses in your area.