Gramercy Electrician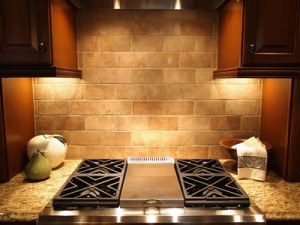 Champion Star Service is the Garmercy electrician for homes and businesses seeking reliable service, FAST. Not only that, but Champion Star Service does electrical services better than the competition – and we guarantee all our work!
So when you need electrical repairs – such as fixing broken outlets or blown fuses – you need Champion Star Service's team of professional, licensed and insured Garmercy electricians. Our team of qualified electrical contractors know how to do right by our clients, both residential and commercial, in the beautiful Garmercy, LA area.
At Champion Star Service, we love Garmercy – it's beautiful, close to the water, and just a nice place to live and work. Don't you agree? We're guessing you at least like this area a little since you live and/or work here. If nothing else, you have a bit of pride for your little space in this part of Louisiana, don't you? Well, at Champion Star Service, we want to ensure your space is protected by providing affordable electrical services you can count on to be done correctly – the 1 time! Our Garmercy electricians work diligently and efficiently to provide electrical repairs for residents and businesses in the area. You can count on us to keep your home or company electrically safe and sound. Just give us a call to get started!
Garmercy Surge Protection Systems: Protect Your Electronics!
Every Gramercy home should have a whole house surge protector. This device will cut the power to an appliance if a surge of power comes into the electrical panel, this protecting the appliance from being destroyed and possibly starting a fire. However it is important to know the limitations of these protectors.
With proper Gramercy surge protection for the whole house, you need a protector that is wired into your electrical panel. Let Champion Star Service, the Baton Rouge electrician homeowners trust, help you find the right surge protection system for your home.
Garmercy Landscape Lighting Experts
If you are thinking about adding some Garmercy landscape lighting to your yard there are two main reasons you should add landscape lights. The first reason is simple because you want to add an extension of enjoyment for your yard to be enjoyed at night. The second reason is something that not too many people think about, and that is the reason of security.
Garmercy homes with landscape lighting look much nicer as well and can give you the security of curb appeal. In this current recession, people want to do everything they can to improve their home's worth as homes are deteriorating in value around the country. Garmercy landscape lighting adds some value to your home because it accentuates the hard work you have put into your landscaping. It also makes your home look more inviting and gives it a very warm demeanor.