The Small Town Carville Electrician You Can Trust for Big Electrical Company Service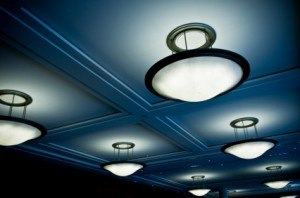 Are you looking for a Carville electrician? Do you know anything about Champion Star Service, a local Baton Rouge electrician? Well, let us tell you!
Champion Star Service is an electrician in Carville, LA that provides a full range of home and commercial electrical services. That means we do electrical repairs, electrical installations, electrical remodeling, and so much more. If there is something in your home or business that has to do with electricity, and it's on the fritz, give our Carville electricians a call – anytime! Champion Star Service offers 24 hour electrical service to homeowners and businesses in the Carville, LA area, and we act quickly to get emergency electrical repairs underway for our clients. We know how frustrating electrical problems can be, so we'll try to make yours as easy to deal with as possible. And we guarantee all our work! So if the same electrical problem pops back up in a year, you can count on Champion Star Service to send another Carville electrician out to fix it again – for free! Because our electrical company cares about quality and doing right by our customers, no matter how they are. So give our Carville electricians a chance today. Hire us for all your electrical service needs!
Hire Champion Star Service – The Electrical Contractor in Carville, LA You Can Trust for Professional Electrical Inspections & Services
There are many benefits to letting our electrical contractor in Carville, LA inspect your home's electrical system and electrical wiring. Preventive maintenance is the phrase often used to refer to the steps taken to ensure that possible problems are detected and fixed before they even occur. This can be for a car, an appliance, or a house. Did you know this can also apply to the electrical wiring and circuits in your Carville house?
Carville electrical systems typically work without problems and are often unnoticed until the day power is shut off for the entire house because of a tripped breaker. Only at this point does the Carville electrical system get any attention.
For a new construction, a renovation, or after adding new circuits to a home or a building, Carville electrical inspections are necessary to ensure that the work is done properly and in accordance with local regulations.
In case you have no blueprint yet for the electrical system in your Carville house, wouldn't it be nice to have one? This will increase your confidence in knowing the ins and outs of your Carville home. This will also help find a problem within the wiring and circuits that service the entire property before it actually becomes an issue and actually causes trouble. Carville electrical inspections enable you to create this electrical blueprint for your Carville house.
Because of upgrades for existing equipment or the purchase of additional equipment for a business, a periodic inspection of the wiring and circuits that provide power to all machines to function will also benefit a commercial establishment.
Licensed Carville electricians are the right people to hire if an individual or businesses are in need of electrical inspections. What does the inspection usually include? These would include the following: checking for any exposed wiring that may pose danger; checking of electrical panels to determine if they are firmly mounted on a wall or without corrosion which may lead to short circuits; checking if all circuits are protected with breakers or fuses of the correct rating; checking if there are no overloaded circuits. In a nutshell, the inspection will determine if the property's electrical systems adheres to the laws and regulations enacted to ensure that they are safe and adequate for the load they will take.
Remember, when it comes to Carville electrical systems, safety should go hand in hand with efficiency. Accidents have occurred due to incorrectly installed electrical wiring or appliances. With Carville electrical inspections, these mishaps are prevented. To hire only the right professionals should be the way to go in this regard.