Surge Protection Basics For Baton Rouge Homeowners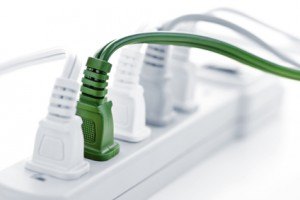 If your home in Baton Rouge has ever been affected by an electrical surge, you find out quickly that nearly all of your most expensive items are attached to your electrical system. As such, it is essential to be prepared and to have a surge protection plan in place. Doing so can save you an immense about of time, hassle, and money in the long run.
If you need to put in place surge protection measures in your Baton Rouge home, the first thing that you should do is contact a professionally licensed electrician. In Baton Rouge, the most highly skilled and experienced electrical contractors are at Champion Star Services. Our surge protection experts can help ensure that all of your most valuable electrical appliances are protected from high current events. Every Baton Rouge property owner should know the following basic information about electrical surges.
Most Electrical Surges are Not Caused by Lighting
Many people fail to take necessary steps to protect their properties from electrical surges because of one common misconception. Despite what you may think, the vast majority of electrical surges are not caused by lighting. Anywhere from 60% to 80% of electrical surges are caused by everyday events. As such, these dangerous occurrences are virtually inevitable. Every property owner should install some form of surge protection device.
Protect From Inside and Outside Your Baton Rouge Home
When you decide to get serious about surge protection, it is important to know that electrical surges originate from both inside and outside your home. As such, you should put in place surge protection measures that address both of these issues.
Electrical currents from outside the home can be caused by lightning and the power grid, so they pose the largest threat of major damage. However, electrical surges that originate within the home are much more common and can still harm your devices. Something as simple as turning on your coffee maker can cause an electrical surge.
Surge Protection Requires Ongoing Maintenance
In a worst-case scenario, people that have surge protection measures in place but fail to properly maintain the devices can suffer from an electrical surge. Because electrical surges happen all the time, your surge protectors are routinely affected by the high current. In the beginning, these devices work faultlessly; however, after multiple surges, they can begin to deteriorate and fail.
At Champion Star Services, our surge protection experts can help you keep all of your valuable appliances safe. It's our pleasure to provide you with a customized surge protection plan that will work best for your unique needs, so call us today to learn more! We'll also always be available to inspect and maintain these devices after installation.