Looking for a Livingston Electrician? Call Champion Star Service!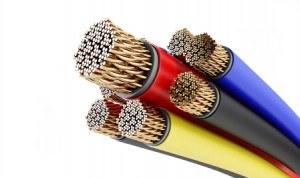 If you are searching for an electrician in Livingston, LA 70754, try giving Champion Star Service a call. Our number 225-644-0400, and we're certain we can take care of your electrical service needs. That's because we are a licensed and insured Livingston electrician with more than a few years of experience helping out homeowners and businesses in the Livingston area. In fact, we are one of the most preferred Livingston electricians around!
Just check out our customer reviews from Livingston residents just like you. Why the high customer satisfaction ratings? Well, it could be because our Livingston electricians look nice… and by that, we mean our technicians take pride in their appearance! When you call Champion Star Service to schedule service with one of our Livingston electricians, you can rest assured a uniformed, clean and neatly presented technician will show up at your door. Not just to make you comfortable, though that is part of it – but because we are passionate about what we do. (And we'll let you in on a service industry secret: contractors that look the part and take pride in how they present themselves generally ARE good contractors and offer better service. This isn't always the case, but it's pretty darn close, especially here in Livingston, LA.)
But that's not the only reason homeowners, renters, and businesses in Livingonst, LA 70754 choose Champion Star Service for their electrical repairs and installation service needs. It's because we guarantee all our work. And offer upfront pricing, charged by the job, not the hour. And we're FAST. Champion Star Service's Livingston electricians are available 24/7 to provide electrical services, and we don't dilly-dally around. You can count on us to show up, get the work done right the first time, and leave you feeling happy you chose us for your electrical services in Livingston, LA.
Champion Star Service – Electrical Contractor in Livingston, LA
There are two types of circuit interrupter that your Livingston electrical contractor from Champion Star Service works on. Ground Fault Circuit Interrupt and Arc Fault Circuit Interrupters. These interrupters are for your protection and as well as the safety of your home. No idea what we're talking about? Let our Livingston electrical contractors explain in easy-to-understand detail during a consultation.
Although these electrical safety and fire protection devices aren't common knowledge to most homeowners in Livingston, LA, arc fault circuit interrupters (AFCI) and Ground Fault Circuit Interrupters (GFCI) can save lives and properties by preventing electrical flashes, shocks, and short circuits. A fire protection device like an AFCI is often installed for newer homes in Livingston, LA, but it is likelier for older homes to catch fire. Sometimes, a surge protector isn't capable of preventing arc flashes and fires still occur. The AFCI is easily installed by a licensed Livingston electrician and will replace the common circuit breakers in the electrical panel box. Installing the proper fire protection device in an older home can mean the difference between life and death, as a large majority of fires begin in bedrooms. Many Livingston electricians and insurance companies agree that an AFCI is the best defense against electrical household fires.
Learn more about how you can protect your home and ensure the safety of your family by calling Baton Rouge electrician, Champion Star Service, today to request service.