Champion Star Service: the Albany Electrician for Your Home & Business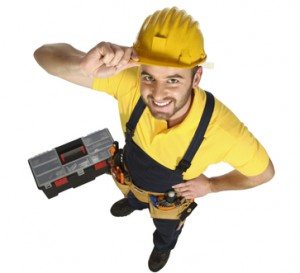 Champion Star Service takes pride in serving the residents and businesses of Albany, LA with top quality electrical services. Panel upgrades, electrical remodeling, surge protection, landscape lighting, emergency electrical repairs – whatever you need, Champion Star Service is the Albany electrician you can rely on to get the job done, and to get the job done right. Guaranteed!
We guarantee all of our work. So much in fact, that we honor that guarantee for an entire year. To learn more about this and the many residential and commercial electrical services Champion Star Service, your Albany electrical company, provides, call us. Our Albany electricians will be happy to answer any of your questions. Plus, you can rest assured you'll always speak to a live operator, no matter when you call, because Champion Star Service operates 24/7 for your convenience and peace of mind.
Champion Star Service – Electrical Contractor in Albany, LA
Did you know that our beautiful area of Albany, LA was settled by Hungarians back in the late 1800s? In fact, Albany, LA was once referred to as Arpadhon. Why is this important? (We bet you weren't expecting to get a history lesson on an electrical contractor's website, were you?) It's about what Arpadhon means. Or rather, what the "hon" part means: it means "home."
That's what Albany, LA is to many people. Home. At Champion Star Service, we want to help you protect your home with our electrical repair services. Electrical systems that are not properly maintained are bound to cause problems for all those involved. Do you know how many electrical fires have been popping up all over the area because of electrical malfunctions? Champion Star Service doesn't want your home to be the next one we read about in the local news. We want to help you ensure that doesn't happen.
That's why we offer thorough electrical inspections, maintenance and repair services. And we always do a solid, high quality job on any electrical installation or upgrading we are hired to complete by homeowners and businesses in Albany, LA. Because at Champion Star Service, Albany is our home, too. And you are our neighbors. And like good neighbors, our Albany electricians want to do right by you by providing high quality electrical services.
Not only that, but we're pretty friendly, too! You'll love working with the Albany electricians at Champion Star Service because we'll treat you and your property with respect. We care about you, not just as a customer, but as a fellow member of the Albany community.
So if you every stop by the Hungarian Settlement site located in Albany, LA, remember – Albany is home. And Champion Star Service is here to help you protect your home.
Albany Landscape Lighting Techniques: Boosting Curb Appeal & Security on a Budget
Landscape lights that combine decoration and security can be installed in garden areas easily, and instantly work to boost curb appeal on a budget. This type of landscape lighting will switch on automatically, activated by a movement sensor. This not only provides aesthetics, but additional protection for the home and family by warding off intruders.
To light up your Albany garden you can also use LED floodlights, which are very bright but energy efficient lights, usually mounted on a bracket on the wall of the house or any other strong support. Albany landscape lighting fixtures can be plugged into the mains via a plug and play system using low voltage lighting, too.
Albany landscape lighting adds beauty and functionality to any landscape project. Whether you are redesigning an existing landscape, or starting a new landscape project at a new residence, landscape lighting can add character safety, and uniqueness to your outdoor space.
There are two lighting systems required for outdoor lighting systems. The Albany landscape lighting adds beauty and interest to the scenery. The second is for safety and home security. some specialist add sensors, dimmer switches that extend the usefulness and beauty of each system.
At Champion Star Service our Albany electricians will be happy to help you find a landscape lighting solution that suits your needs, style preferences, and budget.